Do you give presentations or speak publicly as part of your job?
Do you want to be more confident, effective, motivational,
and persuasive in your speaking?
Bill Brown can help! Here's how:
"With Bill's experience and guidance, YOU will be the effective, powerful speaker that people will never forget."
"I am convinced [Bill] can help anyone become a better speaker and presenter with his total commitment to the craft of public speaking."
"Passion and expertise combine to make Bill a unique force, capable of helping
anyone improve their presentation and speaking skills."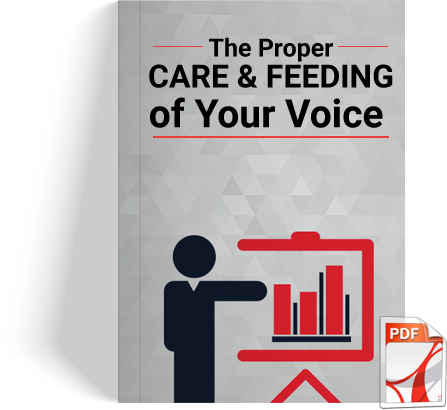 Bill's 25 Top Speech Delivery Tips
The words that you say are important, but so is how you say them. In fact, how you deliver them can make a significant difference in the effectiveness of your message.
In this 25-week email series, Bill shares speech delivery tips gleaned from his many years in radio broadcasting, voice-over narration, and public speaking. Learn how you can use your voice to captivate, motivate, influence, and inspire your audiences!
As an added bonus, you will receive Bill's voice care tips. Discover how to prevent vocal fatigue and keep your voice in peak condition so that it will be there when you need it!